Exploring Music For Healing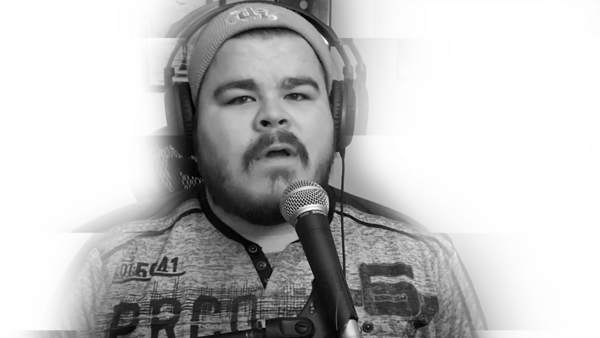 Curated with care, these music selections may resonate as you heal in grief.
The Requiem owes its origins to the Christian faith, traditionally it is a prayer or lament for the deceased. Gabriel Faure's requiem, composed in the late 1880's is noted for its calm serene ambience, very different from most other works in this genre. The Pie Jesu can be translated as Pious Jesus. With such beauty, it's as if this composition had been touched by the hand of the divine.
Kathleen Battle / Pie Jesu
The First Time Ever I Saw Your Face
One of the most beautiful love songs ever written was composed by British folk singer and activist Ewan McColl. MacColl is best known for a couple of classic songs: the much-covered Dirty Old Town and The First Time Ever I Saw Your Face, written in 1957 for his wife, Peggy Seeger, herself a singer of folk songs (and half-sister to Pete Seeger.) The song was not widely known until soul R&B singer Roberta Flack made it an international smash hit in 1972.
Grief often involves powerful emotions. Listening to, composing, moving to, and performing music can offer opportunities to explore and express grief. You don't need to be an experienced musician to include music as part of your healing journey.
Grief Stories features short videos, podcast interviews, and blog posts offering ideas for incorporating music as a healing part of your grieving. You'll also find some songs created by or for grieving people for inspiration.
There may be times when your response to music touches upon intense feelings and vivid memories. If you feel raw, vulnerable, and overwhelmed right now, it may not be the right time in your journey to use music for healing.
Alternately, it might be just the time you would benefit from the support of a certified music therapist, who can consider your unique personal and cultural needs to help you create or receive meaningful and healing musical experiences.
Your responses to music can change, shifting over time as your experience of grief changes. Consider using music, based on your personal needs as they evolve, or perhaps working with a music therapist, might be helpful for you as you grieve.
Music can touch us deeply, bringing up vivid memories and strong emotions.  During times of grief your experiences of​ listening to music or making music may be surprising or not what you expect. In grief, you might find:
Music feels overwhelming, and powerful
Memories that come up are distressing
Feelings come up in waves
You feel numb or you may not connect to the music at all
Some music experiences previously shared with a lost loved one feel empty or painful
Adrienne Pringle

MMT, RP, MTA
Registered Psychotherapist (CRPO), Certified Music Therapist (MTA, CAMT)
Adrienne brings 20 years of clinical experience in end of life care and bereavement care in sharing her perspectives with grief stories. She believes strongly in the power of music and creative expression to heal, and has experienced this first hand in her work with clients she supports.
She is a past President of the Canadian Association of Music Therapists (CAMT) and Music Therapist at Carpenter Hospice and CHM Therapy. Adrienne is co-founder and Director of Beyond the Studio and Sing it Girls!®.
Adrienne created the Singing Well bereavement program, her research conducted in collaboration with Dr. Laurel Young and Concordia University is published in Bereavement Care. Adrienne is a proud east coaster, growing up in Halifax, these days she lives in Burlington, Ontario, she and husband Travis stay active keeping up with their teenagers, Bailey & Alec.
Certified Music Therapist (MTA), Psychotherapist (Québec), Fellow of the Association for Music & Imagery (FAMI)
Laurel is also an Associate Professor of Music Therapy at Concordia University (Montréal). Prior to joining Concordia in 2011, she was the Professional Leader of Creative Arts Therapies at Sunnybrook Health Sciences Centre (Toronto). Dr. Young has received awards from Wilfrid Laurier University (Waterloo) and Temple University (Philadelphia) for outstanding contributions to her field.
In 2014, she received the Canadian Association of Music Therapists' (CAMT) Research & Publications award. She has over 25 years of diverse clinical experience, authored several publications, presented internationally, and served on the CAMT and Canadian Music Therapy Fund Boards. She is a research member of Concordia's PERFORM Centre, Concordia's Arts in Health Research Collective (AHRC), and the Centre for Research and Expertise in Social Gerontology (CREGÉS).
She currently serves as the Associate Director of engAGE: Concordia's Centre for Research on Aging. In her spare time, Laurel pursues her own musical interests and hangs out in the country with her partner James (artist and art therapist) and their two cats Gladys and Monty.
Meaningful & Healing Music Experiences Playlist
View video playlists related to specific topics, including both participants and grief professionals.
Music & Grief Playlist
Music & Grief Playlist
Listen to the thoughts and insights of people and families living with grief.
Music & Grief Playlist 2
Music & Grief Playlist 2
Listen to more thoughts and insights from people and families living with grief.
We've gathered information and insights from music therapists, music and songwriting educators, composers, performers, and audiences who know how music can serve as a vehicle for communicating deep thoughts and feelings.
There may be times when your response to music touches upon intense feelings and vivid memories.
ABOUT
Learn More About Grief Stories
HELPING GRIEF MAKE SENSE
We passionately believe sharing stories fosters connection, helping people cope with grief.
Learn More
DONATE
Help Keep Our Cameras Rolling!
WE NEED YOUR HELP!
If you wish to help Grief Stories, help by making a donation through CanadaHelps today!
Learn More
CONNECT
Contact Grief Stories For More
CONTACT US
Grief Stories would like to hear from you! Please send us your questions, comments or stories about grief.
Connect Today