"In all death, new life comes out of it."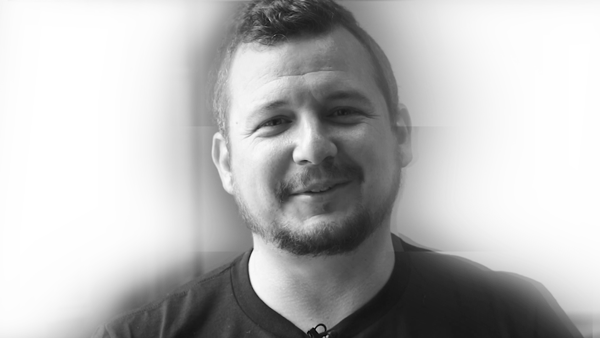 Here's What Other People Are Saying
At Grief Stories, we believe passionately that sharing stories fosters connection, helping people cope with grief. Our professionally created videos invite you into the stories of real people and health professionals sharing stories of coping with loss and insights about grief. All content is vetted by health care experts.
Brief hours after my soulmate died, I was ranting and raving and weeping in my house, trying to comprehend the enormity of what had just happened to my life. I remembered a website that a neighbour gave me, and I sat down to it because I really, really needed to have a voice speak to me. This short, powerful video gave me hope. Hope.  She gave voice to my anguish, confusion, piercing grief - at two thirty in the morning.  I think I watched it a dozen times, and really - it got me through the night - that filament of hope.
The video gave a voice to my anguish and gave me Hope.
Gayle
Grief hurts. Period. Connecting with others who are walking this similar yet unique path is especially healing. Over time, grief can strengthen your life. It is a process and the pain is a part of the healing. Moving forward from it vs. getting over it is the key to self-preservation and a positive grief experience. Yes, a positive grief experience. Grief sharing needs to be open and unfettered. Grief Stories is the human condition in its most intimate and honest form, a comprehensive collection of real life stories, real time grief journeys. It normalizes and provides hope. There is nothing like this out there. It will change the way we see grief and ourselves.
Michael Ward
I am so grateful to have been a part of Grief Stories as it has helped me so much in dealing with my mother's death. I was so unsure of how I would feel about speaking about my grief regarding my mother's death because we had a difficult relationship and I actually felt some relief when my mother passed and part of me felt shame for feeling that way. I feel that the experience has helped me to resolve many negative feelings I had towards my mother and has helped me to feel compassion and understanding of my mother's experiences in her life which were not always easy.
Cathy Buckingham
It is said that we are an illiterate society when it comes to grief. Many people don't know what to say at funerals and how to be supportive of grieving people. Grief Stories is an exciting concept of using video vignettes that have the potential to capture the pain, suffering, isolation, doubt and fears that many experience.
Donna M. Harris
I am pleased to offer my support and endorsement for the Grief Stories project. As a bereaved mother and longtime self-help bereavement volunteer with Bereaved Families of Ontario I can attest to the value of finding solace, understanding and support for those living with grief.
I am sure this will be a well-used resource by those who are grieving, those who are supporting them and the broader community.
Lesley Parrott
Boost CYAC is very familiar with grief and in particular traumatic grief, where a child or youth loses a loved one unexpectedly or violently and is traumatized as a result. There are not many resources that are specifically related to traumatic grief and I believe that Grief Stories could be extremely valuable to children, youth and families faced with this situation.
Karyn Kennedey
Grief remains the taboo topic in our culture. We seem to be able to speak about any other topic but when it comes to grief, mourning and the expressions of such, silence becomes the norm. It is my professional opinion, Grief Stories is a huge step in not only addressing the silence but also giving people a practical, helpful and encouraging place to go to explore their own journey as well as listen to the hearts of others.
Dr. L. Keith Taylor
Losing someone you love so much is such a surreal experience. I'm not sure there's really anything that can take away the immense pain it brings. Early on, I had a friend come to visit me, and she told me about griefstories.org.
Going to griefstories.org and listening to the experiences of people going through their losses was comforting. Not to hear their pain, but to identify with the feelings they were expressing....knowing I wasn't losing my mind through this. Listening to the young adults who had lost their parents and hearing about their grief, helped me to better understand what my children were going through as well.
Marilyn
As a Bereavement Facilitator, in my role as a Social Worker, I have presented to health care professionals, social service workers, teachers and individuals looking to gain knowledge in grief and support individuals within their respective workplaces. My Grief Now would also be a wonderful educational tool. It would assist in the ability to present stories and concepts in a form that is accessible, interactive and enjoyable. It is important to find tools that can help make an impact in a short period of time and nothing is more powerful than a personal story.
I endorse Grief Stories and look forward to being able to use it in my work
Katie Jacobs
ABOUT
Learn More About Grief Stories
HELPING GRIEF MAKE SENSE
We passionately believe sharing stories fosters connection, helping people cope with grief.
Learn More
DONATE
Help Keep Our Cameras Rolling!
WE NEED YOUR HELP!
If you wish to help Grief Stories, help by making a donation through CanadaHelps today!
Learn More
CONNECT
Contact Grief Stories For More
CONTACT US
Grief Stories would like to hear from you! Please send us your questions, comments or stories about grief.
Connect Today