Meaningful & Healing Music Experiences
View video playlists related to specific topics, including both participants and grief professionals. Use the controls at the top-left to navigate videos within each playlist or use the larger arrows to view additional playlists.
Grief Stories features short videos, podcast interviews, and blog posts offering ideas for incorporating music as a healing part of your grieving. You'll also find some songs created by or for grieving people for inspiration.
The tools and activities on this website are intended to be used as a resource for people who are grieving, those who are supporting grievers and healthcare professionals. The information provided is NOT meant to be a substitute for professional therapy.
All content, including our videos, is vetted by health care experts.
Grief Involves Powerful Emotions.
You don't need to be an experienced musician to include music as part of your healing journey. Grief often involves powerful emotions. Listening, composing, moving and / or performing music can offer opportunities to ease, explore and express your grief.
Music can feel like a companion during times of loss. It can help you to express the pain of grief, adapt to loss, manage thoughts and emotions, experience feelings of connection with the deceased, and feel a sense of 'normality' or relief.
There may also be times when your response to music touches upon intense feelings and vivid memories. If you feel raw, vulnerable, and overwhelmed right now, it may not be the right time in your journey to use music for healing.
Alternately, it might be just the time you would benefit from the support of a certified music therapist, who can consider your unique personal and cultural needs to help you create or receive meaningful and healing musical experiences.
Your responses to music can change, shifting over time as your experience of grief changes. Consider using music, based on your personal needs as they evolve, or perhaps working with a music therapist, might be helpful for you as you grieve.
During times of grief your experiences of​ listening to music or making music may be surprising or not what you expect. In grief, you might find:
Music feels overwhelming, and powerful
Memories that come up are distressing
Feelings come up in waves
You feel numb or you may not connect to the music at all
Some music experiences previously shared with a lost loved one feel empty or painful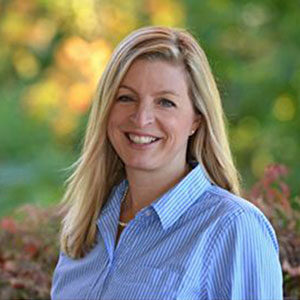 Adrienne Pringle

MMT, RP, MTA
Registered Psychotherapist (CRPO), Certified Music Therapist (MTA, CAMT)
Adrienne brings 20 years of clinical experience in end of life care and bereavement care in sharing her perspectives with grief stories. She believes strongly in the power of music and creative expression to heal, and has experienced this first hand in her work with clients she supports.
She is a past President of the Canadian Association of Music Therapists (CAMT) and Music Therapist at Carpenter Hospice and CHM Therapy. Adrienne is co-founder and Director of Beyond the Studio and Sing it Girls!®.
Adrienne created the Singing Well bereavement program, her research conducted in collaboration with Dr. Laurel Young and Concordia University is published in Bereavement Care. Adrienne is a proud east coaster, growing up in Halifax, these days she lives in Burlington, Ontario, she and husband Travis stay active keeping up with their teenagers, Bailey & Alec.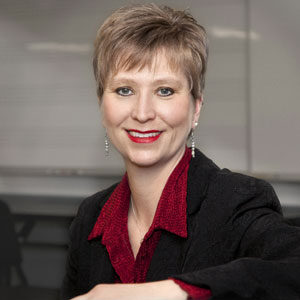 Certified Music Therapist (MTA), Psychotherapist (Québec), Fellow of the Association for Music & Imagery (FAMI)
Laurel is also an Associate Professor of Music Therapy at Concordia University (Montréal). Prior to joining Concordia in 2011, she was the Professional Leader of Creative Arts Therapies at Sunnybrook Health Sciences Centre (Toronto). Dr. Young has received awards from Wilfrid Laurier University (Waterloo) and Temple University (Philadelphia) for outstanding contributions to her field.
In 2014, she received the Canadian Association of Music Therapists' (CAMT) Research & Publications award. She has over 25 years of diverse clinical experience, authored several publications, presented internationally, and served on the CAMT and Canadian Music Therapy Fund Boards. She is a research member of Concordia's PERFORM Centre, Concordia's Arts in Health Research Collective (AHRC), and the Centre for Research and Expertise in Social Gerontology (CREGÉS).
She currently serves as the Associate Director of engAGE: Concordia's Centre for Research on Aging. In her spare time, Laurel pursues her own musical interests and hangs out in the country with her partner James (artist and art therapist) and their two cats Gladys and Monty.
Wellness, Wellplayed: The Power of a Playlist!
Jennifer Buchanan

MBA, MTA
In Wellness, Wellplayed, acclaimed music therapist Jennifer Buchanan shows us how to use music playlists with purpose, as a bridge to something deeper within ourselves—and a way to address our human need to feel, create, and connect.
In theory, putting together a playlist is incredibly simple — but that does not make it easy. This guide will help you dive deep into all the ways playlists can have an impact on your memory, mood, and motivation — the Wellness, Wellplayed way.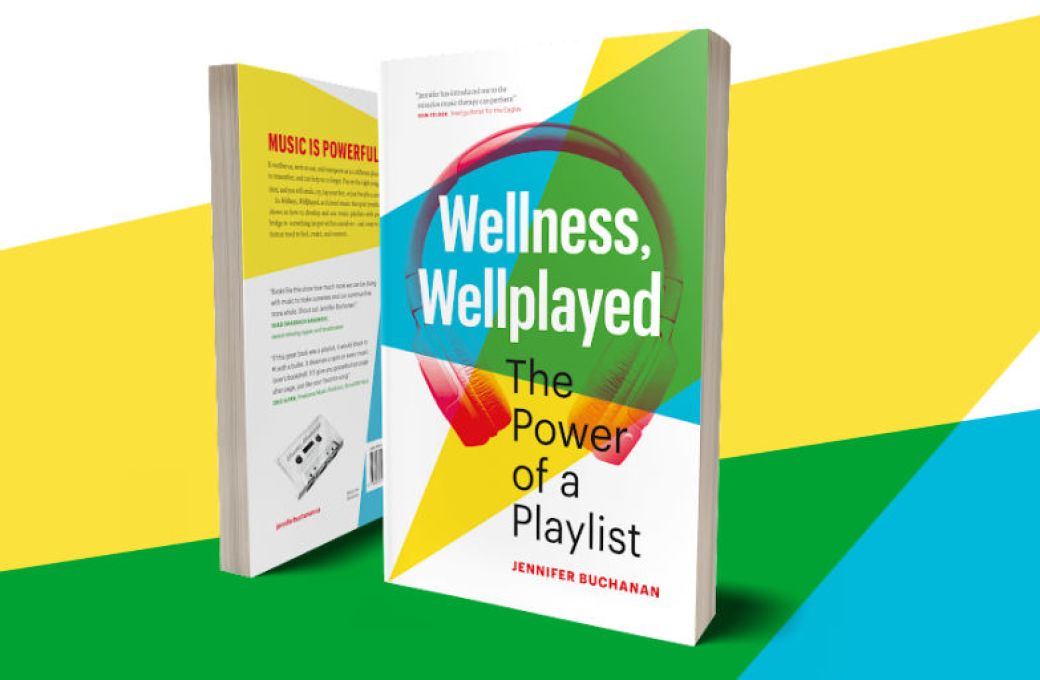 In grief, music may help you to process your loss, or it may provide you with a temporary distraction from the stress of your grief. Take time to listen to some of your favourite music or other music that has come to mind since the death of your loved one.
Notice how the music makes you feel — physically and emotionally. Music can evoke a wide range of complex emotions, some that may be more or less helpful at this time. This is a way that you can explore new music in addition to familiar favourites. We have offered some suggestions below to get you started. Creating a personalized playlist involves having your unique list of music 'at the ready' and choosing the 'right' music to meet your particular needs as they arise. There are many different ways to create a playlist that works for you.
Here are some sample playlists from Spotify to give you some ideas of what a playlist built around a specific theme might look like.
Search for pieces that resonate with your experiences of grief or selections that simply appeal to you. Any music that represents what you're feeling or that you find helpful in some way is valid to include in your personal playlist, even if including it only makes sense to you.
If you'd like support to create a personalized playlist, consider working with a certified music therapist. Search for a certified music therapist (MTA) here:
Knowing that music is a powerful vehicle to express feelings, people often create playlists to match their mood when they experience a loss. This is also true for people in the process of dying. Alex knew this and as he prepared for his death he wanted to create a personally selected list of pieces to be played at his funeral.
Working with a music therapist, he listened to a number of selections and talked about their message and meaning. The songs Alex chose to be played at his funeral were personal, meaningful to him, and directed toward people he expected would attend the ceremony to celebrate his life. 
As he worked with the music therapist to select music that would  create messages for important people in his life, the process allowed him to grieve his inability to live in a way that was true to himself and to release his feelings toward those who had not accepted him in life. He was able to express a full range of his emotions, including periods of weeping as well as laughter, supported by the music therapist.
Gemma was also aware of the power of music to help people express emotions. When her best friend died suddenly, Gemma found herself drawn to the music they had listened to as children, through their teen years and into adulthood.
Sometimes, though, she couldn't bear to listen to that music without her friend. Gemma began to search for songs that matched her mood and helped her express her deepest feelings. Ultimately she created a playlist that reflected her experience. The playlist began with angry songs, and Gemma would sing along in an animated way.
Next, were a series of sad songs, and Gemma would allow herself to cry as she listened to these pieces. Finally, she included a few selections that brought her a sense of calm. When Gemma's feelings were swirling, this playlist gave her a way to express the difficult feelings and find her way to some peace.
Connecting To Feelings of Grief
Spiritual Connection / Uplifting
Western 'Classical' Selections
French composer Eric Satie is best remembered for composing one of the most relaxing and meditative pieces of classical music ever written. Eric Satie composed a series of three Gymnopédies, which were completed in 1888. At around the same time the French Impressionist art movement was exhibiting their revolutionary works. Like those stunning paintings full of diffused light and soft focus still-life and portrait paintings, Satie captured the mood with his painterly piano musings.  
The First Time Ever I Saw Your Face
One of the most beautiful love songs ever written was composed by British folk singer and activist Ewan McColl. MacColl is best known for a couple of classic songs: the much-covered Dirty Old Town and The First Time Ever I Saw Your Face, written in 1957 for his wife, Peggy Seeger, herself a singer of folk songs (and half-sister to Pete Seeger.) The song was not widely known until soul R&B singer Roberta Flack made it an international smash hit in 1972.
Morning Has Broken is closely associated with singer-songwriter Cat Stevens but it is in fact a Christian hymn first published in England in 1931. The words are by Eleanor Farjeon and it is set to a traditional Scottish tune Bunessan. It is often performed at children's services and funerals. The hymn gives thanks to each and every day that we are alive.  
Romeo and Juliet Love Theme
How do you write the theme tune for a movie that tells one of the greatest love stories ever told? If your name happens to be Henry Mancini, it might just be like another day at the office. Mancini has composed music for movie classics such as Moon River from Breakfast at Tiffany's, The Pink Panther theme tune, The Peter Gunn theme tune and many more. Romeo and Juliet was written by William Shakespeare and tells the story of two young members of feuding families and the forbidden love that flowers between them, and ends in tragedy.
Having a friend in time of need is a gift we all treasure. Just as important is giving of yourself when a friend or loved one is in need. Carole King wrote this simple yet enduring classic pop song for her 1971 album Tapestry. James Taylor's version of the song is just as compelling.  
When you're down and troubled
And you need some love and care
And nothing, nothing is going right
Close your eyes and think of me
And soon I will be there
To brighten up even your darkest night

You just call out my name
And you know wherever I am
I'll come running, to see you again
Winter, spring, summer or fall
All you have to do is call
And I'll be there
You've got a friend
In the Peter Gabriel song Don't Give Up, guest singer Kate Bush sings:
Don't give up
'Cause you have friends
Don't give up
You're not beaten yet
Don't give up
I know you can make it good
A song of hope that was inspired by an image of despair depicted in Dorothy Lang's famous depression era photo that Peter Gabriel had seen. In the song Gabriel is also referring to the economic hardships millions of his fellow Brits were experiencing during the Thatcher era.
For those who have experienced the loss of a loved one will understand the saying "gone too soon". They are also the words of a song popularized [but not composed by] Michael Jackson in 1993. Jackson dedicated the song to the memory of his young friend Ryan White who had been expelled from school for having HIV/AIDS. Sixteen years later Gone Too Soon was performed by Usher at Michael Jackson's memorial service.
Adagio for Strings and Orchestra
One of the most recognizable and best loved classical compositions of all time is undoubtedly American composer Samuel Barber's Adagio for Strings and Orchestra. The solemn, ruminative mood of the music has spread beyond the confines of the concert hall – it was played at the funerals of Albert Einstein, Franklin D. Roosevelt funeral and after JFK's assassination. It has been used effectively in Hollywood movies, TV commercials and even an electronic music dance floor favourite.
The Requiem owes its origins to the Christian faith, traditionally it is a prayer or lament for the deceased. Gabriel Faure's requiem, composed in the late 1880's is noted for its calm serene ambience, very different from most other works in this genre. The Pie Jesu can be translated as Pious Jesus. With such beauty, it's as if this composition had been touched by the hand of the divine.
Kathleen Battle / Pie Jesu
Stanley Meyers & John Williams
British composer Stanley Myers joined forces with Australian born classical guitarist John Williams to create the soundtrack for the 1978 Vietnam war film The Deer Hunter. The most evocative and memorable piece from the soundtrack is the beautiful Cavatina. The music had originally been written for piano, but thankfully John Williams persuaded Stanley Myers to rearrange it for solo guitar. There might only be six strings on John Williams' acoustic guitar, but they are enough to melt the heart.
Ave Verum Corpus (Latin: "Hail, True Body")
Mozart was a master at composing serene, ethereal and memorable melodies and Ave Vernum Corpus isno exception. Translated from the Latin, Hail True Body is a motet – a vocal setting of a sacred text that is based on the 14th century Catholic Eucharistic text. The piece was composed in 1791, the final year of Mozart's short life.
The Gadfly Suite, Op. 97a: VIII. Romance
Russian composer Dmitri Shostakovich composed the score to the Soviet film "The Gadfly" in 1955.
During his lifetime he wrote more than thirty movie soundtracks. With echoes of Jules Massenet's
"Méditation" from his opera Thaïs, this elegant and majestic piece of music goes straight to the heart.
Schubert was the master of the memorable melody. From his famous "Wedding March" to the "Moment Musicale", the immortal Ständchen (Serenade) stands out of one of his greatest
achievements. Composed in 1826, Serenade was originally composed for male voices, but was later re-arranged for female voices. This sublime piece of music manages to be both soothing and gently uplifting.
The movie Love Story, released in 1970 tells the story of a young couple who are from very different backgrounds. Its love that brings them together, but it's a tragedy that shatters their dream of a life together.
Composer Francis Lai's Love Theme perfectly captures the mood of one of the most romantic and heartbreaking movies of all time with this timeless tune.